Case Studies
Unique Computer Systems uncover ways to fulfill most challenging IT solutions.

Read through some of our customer case studies.
Alphamed Group selects Pharmaworx for its sales order management

The Alphamed Group is diversified into a wide variety business activities with focus in retail, distribution and automotive sectors.
Alphamed was looking to move away from a paper based approach to its sales order management and improve its field sales processes and customer service levels.
The first division to implement these changes would be the Pharmaceutical division and if success was met with the first implementation then it would be extended to the FMCG and other divisions.
UCS worked with gathering complete business requirements from Alphamed and modeled the application to their requirements. The backend application, was developed to meet the route management, product organization, lot management, information dissemination and reporting needs of Alphamed.
The mobile client application was developed to provide ease-of-use to salespeople and allow for fast order taking.
Sales people would be able to plan their monthly routes, view completed and in progress sales orders, sell accurately based customer credit levels and collection status. Sales Orders could also be prepared and modified on the mobile client along with signature capture and shipment planning.
In addition, a survey module was added to assist with gathering field intelligence and a voice and notes module was added to allow capture of voice or customer interaction notes during customer visits.
Alphamed's Pharmaceutical Team was prepared for the Field Sales Order Management system and quickly and adopted to the mobile field sales solution in a very short period of time. Management also provided the right incentives for faster uptake of the system by existing and new sales personnel.
Normal sales and delivery times were cut from 24-48 hours to 6-8 hours!
With success observed in the pharmaceutical division, the system was soon implemented for the FMCG division.
An updated promotion edition of the system was custom developed for the skincare division in 2009
Dr. Nicolas & ASP extends its Kodak R4 Dental Management System with an SMS based response system and automated appointment confirmation.

Dr. Nicolas & ASP, a progressive institute in the local healthcare industry, had worked with Unique Computer Systems in the past to add alerting to its Kodak R4 system to notify clients of their appointment dates.
The initial implementation was successful and enhanced the value offered to patients and saw an increase value and timeliness being associated with appointments. Clients would receive appointment reminders and call the administration or call support to confirm, cancel or reschedule appointments.

There were a few issues with this enhancement. The call support was available during normal working hours and sometime customers would want to call and make changes to appointments after hours. The volume of incoming calls would sometimes overwhelm staff and would result in reduction in customer service.
Post its experience with adding the reminder facility and positive feedback from clients, Dr. Nicolas & Asp wanted to evolve its alerting system into a 2 way communication channel to allow customers to respond to appointment reminders with a confirmation.

Dr. Nicolas & ASP highlighted that update to its Kodak R4 implementation allowed for incoming emails to allow for changes to appointments.

Solution
Information

> Leading dental institute and training facility
> Multiple branches and increased volume of patients Solution

Systems:

> Kodak R4 Dental Management System
> Reson8 SMS Server

Development:

> Conversion of email to SMS
> Outgoing SMS tracking
> Receive incoming responses
> Collate responses
> Prepare response email for Kodak R4
> Submit email to R4
Using documentation and information from Dr. Nicolas & Asp and its Kodak R4 vendor, Unique Computer Systems developed a 2 Way messaging solution on its Reson8 SMS Server that would effectively track all outgoing SMS associated with patient appointments.
Patients receiving SMS messages would be requested to respond to the text messages which would be collated on the receiving end and convert them into an email to be updated to the Kodak R4 system, which would in turn update the status of the appointments.
The complete process was implemented and tested with varying response messages to confirm accuracy and timeliness of appointment updates. The solution was then rolled out to all branches of Dr. Nicolas & ASP.
Increased responsiveness by clients for appointment reminders
Reduced follow up calls by staff
Reduced work load on administrator staff
Increased value attached with the brand
Increased customer satisfaction
Increase in value derived from existing systems
Unique Computer Systems provided Le Meridien, Abu Dhabi with an in-house SMS marketing system using Reson8™ Enterprise.
Le Meridien, Abu Dhabi were looking for a faster and more focused way to communicate with their customers and attract them with new offers to their outlets.
Le Meridien was also looking for a method to improve its data collection and cleanup process.
Unique Computer Systems provided Le Meridien, Abu Dhabi with an in-house SMS marketing system using Reson8™ Enterprise. The system was installed and configured to offer a web based option send marketing messages and also with an API for future extension for in-house applications to use the SMS functionality.
UCS also created a database enabled custom web application for Le Meridien to collect data from visitors to its outlets using normal signup cards and catalog this data in the web application.
The data being entered was validated at time of entry for correct format of phone numbers, email addresses and other details.
Data collected from this application could then be pulled directly into Reson8™ SMS Enterprise to be used for marketing messages. The data could be filtered and grouped on available parameters and exported to Reson8™ Enterprise.
Using this combined system, Le Meridien Abu Dhabi was better able to collect and manage its marketing data and better utilize SMS technology to send offers to its valued customers. Data management for their marketing department was simplified and an easier mode of communicating their messages to customers was established. Using a combination of Reson8™ Enterprise and a custom application, Le Meridien was able to maintain a closer relationship with their customers.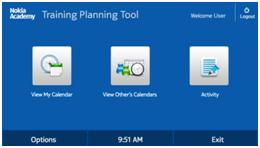 Nokia Training Academy is an initiative from Nokia for strategically delivering cost effective and value added training aligned with Nokia Academy for sales and product information. UCS was given the task of providing a mobile application to allow product trainers to plan and update their schedule in offline mode.
Nokia had an established web based planning tool for its "always-on-the-move" training staff. These employees were responsible for visiting the hundreds of retail locations across the Middle East and conducting product and sales presentations for retail staff and customers.
As the planning tool was web based it required connectivity to the Internet in order to plan or update a schedule. Trainers who are extremely busy were facing difficulty completing these tasks as data or WiFi based connectivity was not available always, such as when the trainers had time during flights. Also, the web interface was not optimized for mobile devices and therefore required the trainers to use the planning tool from a laptop which was a cumbersome process.
UCS offered Nokia a solution in which UCS would rewrite the web based planning tool to remove its existing inefficiencies as well as create mobile apps for Nokia's Symbian "Anna" based phones and the new Nokia Lumia 710, Windows Phone 7 smartphone.
The updated web application would provide better management and planning for users that wanted to access the full featured interface to plan and update their training activities while the mobile client would synchronize and download training information to the local storage of the smartphone so that the trainers could work on their schedules in an offline mode and then re-sync the updates to the server when connectivity was available.
The web application was developed using PHP, MySQL , and jQuery, whereas the mobile applications were developed using Symbian Web RunTime and .NET for the Symbian and Windows Phone 7 platforms respectively.
The Windows Phone 7 mobile application was developed to use latest features of the Mango update and to use WCF web services to help the planners prepare their schedule in an offline mode and connect and update data to the web planning application whenever an online connection is available.
Using the mobile applications, the trainers were able to add events to the calendar, search for events, review calendars for other trainers, and update the completion of their training activities. Most of these activities could be done in online or offline mode.


UCS worked closely with the client to understand the requirements of the trainers and the mobile features that would simplify their planning process and grant them flexibility to plan whenever and wherever they are.

The activity of updating schedules, cancelling or rescheduling events become a less complicated task and reduced the stress on the training staff.

Trainers were now able to update their schedules via the web application and all of their colleagues using the mobile application in online mode would be able to see the latest updates. When new training sessions were added in offline mode the trainer was able to synchronize at his convenience and update the web based planning tool.

The applications worked well for both Symbian based N800 and the Nokia Lumia 710.
Technologies/Tools Used
PHP
MySQL
Symbian Web RunTime
JQuery
C#.Net
SQLite
Metro UI for Windows Phone 7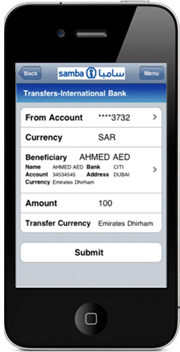 This case study describes the development of a BlackBerry and iPhone mobile banking application for a leading bank in Kingdom of Saudi Arabia.
Our client, a leading bank in the Kingdom of Saudi Arabia, was looking for an experienced mobile development company to help it port its J2ME mobile banking application to the BlackBerry and iPhone platforms. The client's active J2ME application was deployed on all mobile devices supporting J2ME but native application for BlackBerry and iPhone would be needed as both of these platforms needed native applications.
Unique Computer Systems was contracted to port the application to BlackBerry and iPhone platforms. All three applications were required to use the same web service for retrieving and posting information to the core banking system. UCS took the approach of studying the J2ME application and modeling the BlackBerry and iPhone on this. As functionality would need to be maintained as per the J2ME application, a blueprint for the two new applications was created and prototypes were developed.
To accommodate the new BlackBerry OS 4.5, certain UI level changes were required to make the application more visually effective. Both UIs included both English and Arabic options. Certain issues rose from the difficulties related to right to left alignment for fields in iPhone. Through several reviews and rigorous testing, the applications were confirmed for market readiness before being deployed.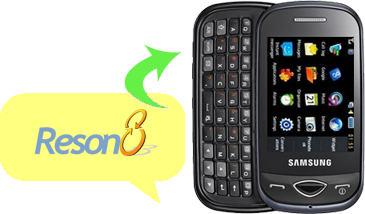 Unique Computer Systems provides Short Code based SMS campaign to Samsung for DSF 2010
UCS successfully completed Short Code 2 Way SMSfor Samsung Gulf.This 2010 DSF Samsung announced a promotion "Who will be the winner of a Samsung Home?". Contest allowed public to buy any Samsung product and receive coupons based on the purchase amount, then SMS the Serial number of the Coupon to 6992.
UCS implemented 2 Way messaging on Reson8 SMS by setting up short codes for the campaign, The incoming messages were validated to check the right Voucher at Reson8 SMS Server and sends an appropriate message to the Sender.
Unique Computer Systems successfully develops and integrates Reson8 SMS for Samsung Fun Club
UCS completes development of the messaging interface which will be linked from the Samsung Fun Club(SFC) website to allow members to send SMS.Reson8 SMS validates promotional voucher of SFC members who will be granted access to the messaging interface and allows SMS messaging from the interface.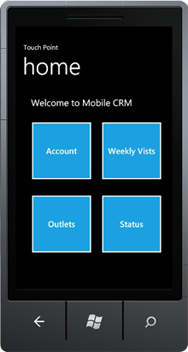 Sirocco is a joint venture between Emirates and Heineken International which manages the sales and marketing of a range of premium global beverages in the Middle East. It handles top brands such as Heineken, Amstel Light, Budweiser, Tiger, Carling and Sol, and - following Heineken's acquisition of Scottish & Newcastle - Bulmers and Strongbow were added to the portfolio.
Sirocco was looking for a method of enhancing its methods to survey and assess hotels and outlets to gather product availability and visibility data. It was also looking for ways in which to better address the needs of task management and details management for accounts and outlets. Existing paper based data collection methods were proving ineffective and required manual coding and entry prior to deriving any observations or understanding from the data.
Sirocco contracted Unique Computer Systems to develop a handheld solution to assist in collection of data in real-time from accounts and outlets. The solution was also required to help in contact and task management for key account managers (KAMs). Daily activities and tasks for KAMs were needed to be made available to them to assist them in timely completion and Unique Computer Systems modeled the application on its TouchPoint Mobile Survey application, which allows for creation, management and completion of custom surveys.
TouchPoint is a complete three-tier system with a) a complete server hosted administrative interface to create and manage survey questionnaire, b) a flexible database for maintaining all survey records, a data synchronization module for uploading survey data to the server and downloading updated questionnaires to the handheld devices and c) a simple interactive handheld based user interface to capture customer responses. Administrators can easily create and manage different survey questionnaires and deploy them to the handheld using Over-the-Air (OTA) provisioning.
Survey personnel can capture customer responses along with specific statistical customer information and transfer it to the enterprise system using GPRS or Wi-Fi based synchronization. To address requirements for task and activity management, UCS created a route planning extension to TouchPoint and a Contact and Task manager which gave KAMs the ability to plan their visits to accounts and outlets and associate tasks with each of the visits.
Supervisors would also be able to assign tasks to KAM, thus providing business direction. As KAMs completed visits and surveys at outlets, data for these was stored on the handheld computers and was transferred to the server on the next synchronization. This data was used for management reporting and also sent to a analysis and reporting tool for extended reporting and business metrics.
Using the TouchPoint solution as a base model for the final solution enabled supervisors to build their own surveys and quickly modify existing surveys to help in assessing outlet data. Tasks could also be quickly assigned and completed in a few clicks by the KAMs. In addition, KAMs were also now had the ability to enter reminder tasks for themselves for future account visits. Though choice of device limited the ergonomic functionality of the solution, assistance was given to help in modifying reporting to generate the most value possible from the data collected.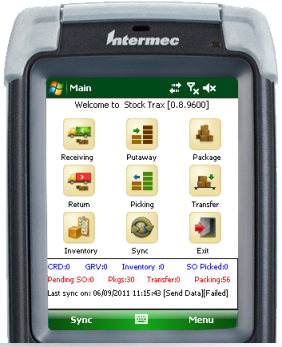 Removing process inefficiencies from warehouse stock management
A slow and inefficient receiving and issuing process can affect the entire supply chain cycle and result in an underperforming logistics department.
The usual culprits are inadequate resources, shortage of time, increased workloads or incorrect use of technology and excess use of paper to maintain audit information of the process.
A WMS system like StockTrax significantly reduces the cost and process inefficiencies with using paper in warehouse operations as well as the costs associated with data entry by clerical staff.
Improving warehouse processes through automation
An organization can identify opportunities for cost savings process improvement through implementation of an automated warehouse management system.
Consider the following scenarios and the automation best practice which increases the ROI for the implementation.
Process

Offline Process/Drawback

Best Practice/Benefits

Receiving

Use of paper receiving documents for goods receiving notes
Requires manual consolidation and error corrections
All receiving information is manually re-entered into ERP

Download Purchase orders and receiving documents to mobile device
Automatic consolidation of receiving information from single or multiple shipments along with immediate notification of excess or shortage

Labeling and Identification

Handwritten labels which may contain wrong information
Difficult to read due to handwriting and distance

Clear printed and barcoded labels
Easy to read and may be scannable from larger distances using long range barcode scanners

Put-away

Manual identification of put away locations
Recording locations on paper forms which take time to update into stock causing delays in availability of stock for issuing
Misplaced or 'orphan' items which are separated from its lots

Automatic recommendation of put-away location
Directed putaway to avoid delays and incorrect placement of items
Information is immediately updated to server for near real-time availability for issuing

Picking

Collection of pick-slips or sales orders in paper form
Manual assignment of pick-slips makes it difficult to track who is responsible for completion
Picking time is longer as person has to manually hunt for items

Pick-slips may be automatically assigned from the system or user can take ownership of the pick-slip
Once assigned, the user is solely responsible for picking process
Faster picking by use of location suggestion
Accurate picking by use of barcode scanning of item and location to confirm system recommended picking

Returns

Returned items need to be manually identified and if found to be resalable require manual putaway

Items are identified quickly using barcode scanning
Items can be put-away speedily using location recommendation
Items are quickly moved to damaged, expired or first available resalable location for faster issuing to new sales orders

Inventory check/cycle count

Paper based process taken multiple days to first collect date and then manually enter data into system
Halts complete process of receiving and issuing
Customer dissatisfaction due to delay in deliveries due to downtime

Automatic assignment of inventory check groups to one or more mobile devices
Separation of work to speed data collection process
Does not require double-entry – data collected from the floor is immediately updated into the system
Improves location identification and placement of items in the correct location
50% reduction in manual labor
Audits can also be done in short batches to reduce downtime
Elimination of stock shortage
Tighter inventory control by location
StockTrax is a modular mobile solution that applies the best practices above to enable automation required to adapt to varied physical storage systems and meet diverse operational needs.
Companies can implement the system to get a near real-time view of their stock as it moves from receiving to packaging, to putaway and issuing against sales orders for shipment.
It also includes inventory and cycle counting processes to increase stock visibility and availability and at the same reducing errors and shortages in stock and items.
StockTrax increase the operational efficiency within the warehouse and logistics operations by:
Complete traceability of items and stock movement through location recommendation and barcoding
Reduce slowness in receiving and shipping
Reduce chances of out-of-stock or spoilage due to excess
Maximize the efficiency of handling processes
Increase optimal use of resources
For a demo or learn more about StockTrax, contact Unique Computer Systems on info@ucssolutions.com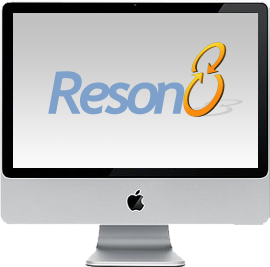 TCL - Reson8 Email to SMS enhances alerting capability of Food Safety System&nbsp
TCL markets, sells and installs the Monika Food Safety System which helps restaurants, hotels and other food service related companies to monitor food temperatures in their refrigerators, freezers and hot Cabinets. It then generates regular reports showing the temperatures of the different heating and cooling units as per HACCP requirements.
TCL markets, sells and installs the Monika Food Safety System which helps restaurants, hotels and other food service related companies to monitor food temperatures in their refrigerators, freezers and hot Cabinets. It then generates regular reports showing the temperatures of the different heating and cooling units as per HACCP requirements.
Severe or irregular changes in temperatures may cause frozen items in the refrigerators and freezers to get spoilt and unsuitable for cooking or service.
TCL wanted to provide a value-add extension to Monika to alert kitchen staff and managers of any severe or irregular changes in temperature so that loses in food safety and wastage can be avoided.
Monika Food Safety System includes the ability to send email alerts for any temperature changes that are out of the normal values. The email alerts can be sent when the temperature varies to allow persons responsible for food safety and quality to take quick and corrective action to avoid food spoilage.
But as only email alerts can be sent, these would end up in unmonitored mail boxes or junk email. Even if they were delivered on time, the person responsible to take action may not have immediate access to email or may review the email later than required.
The requirement was to make sure that any alerts generated by the Food Safety System were sent to the correct person at the right time and action could be taken immediately.
Unique Computer Systems assisted TCL in extending the Monika Food Safety System to allow it to send SMS messages for alerts from the Monika Food Safety System using its Reson8™ Email to SMS service.
A registered email address for each Monika System installation was established and email alerts from the system were directed to this email address. The email address monitored and any incoming alerts were immediately converted and sent to the registered mobile number associated with the email address.
SMS alerted were delivered in matter of seconds and arrived at the destination phones in time for the registered user to take faster action.
The Reson8™ Email to SMS solution is a simple and elegant solution to the problem being faced by TCL by enhancing the capability of the Monika System in a cost-effective manner.
Customers are able to receive alerts in time so that corrective action can be taken in time to avoid food spoilage.
TCL is also able to offer a value-add benefit so that their customers can generate higher ROI from the Monika installation.