Content Management Systems
Today businesses generate a tremendous amount of content both for internal use and external presentation. To easily manage and publish this content, the business requires a dedicated web publishing team along with web programmers and HTML developers, to keep the site regularly updated as well as functionally and visually pleasing for readers.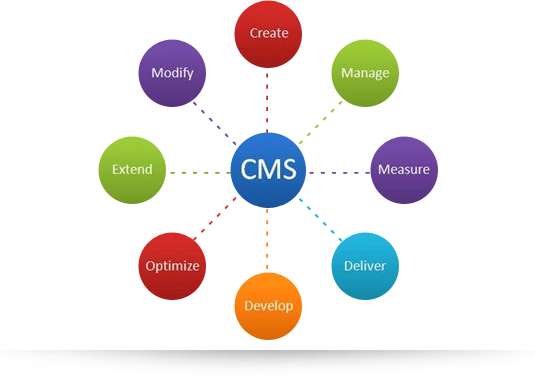 Unique Computer Systems offer a custom-built Content Management System that addresses all the common needs of SMEs (Small and Medium sized Enterprises), by allowing them to manage and publish a large amount of content through a simple user interface and in less time.
The UCS CMS is a comprehensive web site content management solution powerful enough to be used in large enterprises -- but its flexibility and ease of use also allow it to be utilized by individuals and small businesses.

The System offers multiple modules along with the
core content management module, including:

Banner Management
Poll Management
Classifieds Management
Business Directory
The UCS CMS is a cost-effective Web Content management system for Web sites running on Microsoft ASP platforms using MS SQL Server.
The UCS CMS system is divided into a front-end and a back-end. The back-end consists of an Administration interface that allows authors to create and edit documents. The front-end consists of HTML templates driven by ASP calls to the system API.
Authorized users create content via the Administration interface. The Admin interface allows users to upload assets, create documents, and publish and recall documents. Once published, content is visible on the front-end web site via templates. Templates are designed and setup in advance specifically for the kinds of content that the authors will create.

Features
Allows non-technical and web development staff to work independently of each other
Independent Asset upload and management
Asset browser and tag builder
Multiple File upload Asset templates
Dedicated Asset Manager user type for managing assets
Browser-based framework with an administration interface--allowing "anytime-anywhere" publishing
Multiple user types and security levels to allow better authoring, editing and publishing of content
Publishing screen with capability to Publish, Recall, and Proof read documents
Built-in password security allows for secure access to administration back-end and distribution of tasks
Easily redesign the entire look and feel of the site through a simple template change
WYSIWYG content editor

Benefits
Reduced time to publish
Reduced web content publishing and management costs
Improved scalability
Extensible content
Dynamic Content at the click of a button