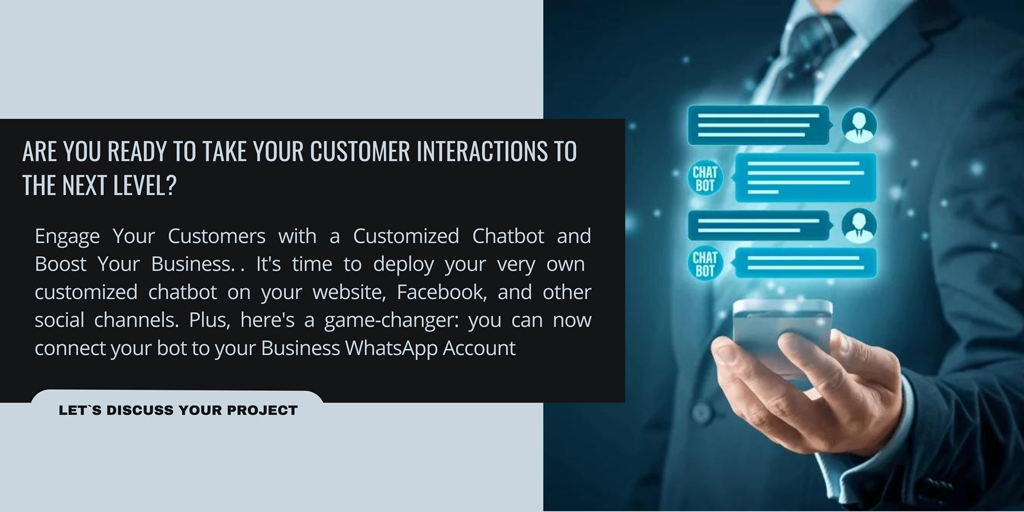 Are you ready to take your customer interactions to the next level? Look no further! It's time to deploy your very own customized chatbot on your website, Facebook, and other social channels. Plus, here's a game-changer: you can now connect your bot to your Business WhatsApp Account through our Reson8 Conversations. 🌐📱
Reson8 chatbot that's tailored to your business, available 24/7 to assist your customers, and ready to provide instant responses. With this cutting-edge technology, you can streamline your customer support, boost engagement, and drive conversions like never before. Let's dive into the benefits of deploying a customized chatbot and connecting it to your Business WhatsApp Account. 💪💬
🌐 Enhance Your Website Experience: Say goodbye to lengthy forms and hello to a seamless user experience. With a customized chatbot integrated into your website, visitors can engage with your brand instantly, obtaining answers to their questions and exploring your products or services. This interactive and personalized approach will captivate your audience and keep them hooked. 🌟✨
💬 Harness the Power of Social Media: Extend your chatbot's reach by deploying it on your social media platforms, including Facebook. Engage with your audience where they spend most of their time and provide them with real-time assistance. Your chatbot will act as a virtual assistant, guiding users through your offerings and creating a memorable customer experience. 📲💡
📱 Tap into the Potential of WhatsApp: With the integration of Reson8 chatbot and your Business WhatsApp Account, you unlock a whole new level of customer communication. WhatsApp is one of the most popular messaging apps worldwide, and by connecting your chatbot to this platform, you can provide personalized support, address inquiries promptly, and even facilitate sales transactions. It's convenience and efficiency at its finest. 📞💼
Ready to take the leap? Here's what you need to do:
1. Contact our team of social media marketing specialists, and let us know you're interested in deploying a customized chatbot. We'll guide you through the process and ensure it aligns perfectly with your business goals.
2. Share your requirements, preferences, and any specific functionalities you'd like your chatbot to have. We'll customize it to fit your brand's tone, personality, and customer journey seamlessly.
3. Sit back and relax as we bring your chatbot to life and integrate it into your website, Facebook, and WhatsApp. You'll witness firsthand the power of automation and personalized customer engagement.
4. Promote your chatbot across your social channels and website. Encourage your audience to engage with it, highlighting the convenience and benefits it brings. Watch as your customer satisfaction, engagement, and conversions soar to new heights.
Ready to revolutionize your customer experience? 🌟✨ Don't miss out on the opportunity to deploy your customized chatbot on your website, via Facebook, and other social channels. Connect your bot to your Business WhatsApp Account today! Contact us now and let's take your business to new heights! 🚀💬📱