We are extremely excited to finally announce the first major product update for SalesWorx.
After speaking to our customers and listening to their feedback SalesWorx has had a massive UI and UX design update to not only provide better customer experience but to also create a more responsive, faster and intuitive experience for your field sales and marketing reps. This update not only includes a design change but also focuses on making the right information available to you at the right time.
These are the 4 main updates we'd like to highlight: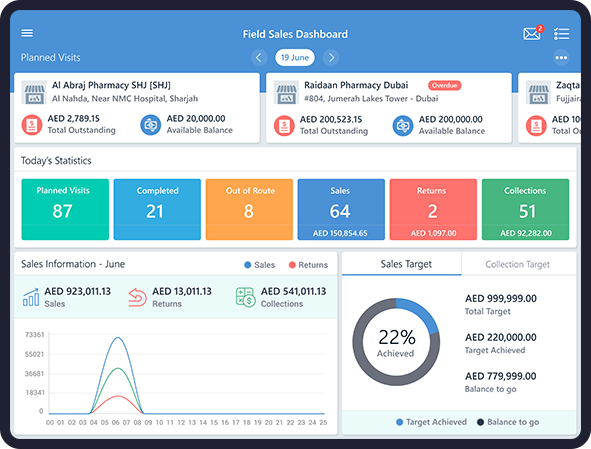 All-New Design
SalesWorx now has a brand new design to make it easier for your sales team to be able to view their list of planned customer visits. With a comprehensive dashboard view, it's so much easier to keep track of targets and achievements to help your sales team achieve their goals.
Route View
SalesWorx now provides data from the last visit made to a planned customer when selecting the customer in the Route view. Your Sales Reps can now take a quick view of nearby customers that can be assisted for sales, collections or follow-up during a planned sales visits.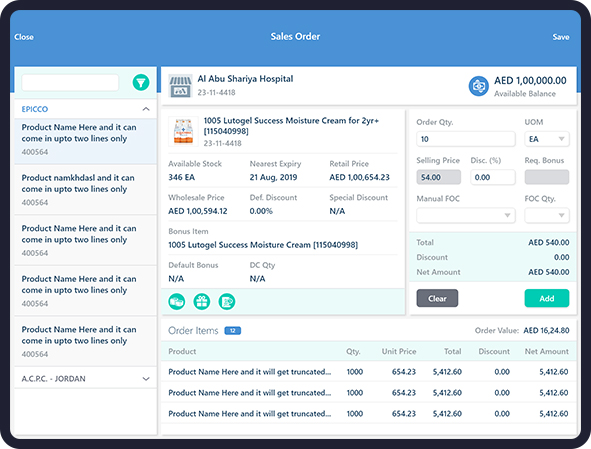 Bonus Recommendations Module
With a Bonus Recommendation Module, SalesWorx can now help you recommend the bonus structure needed to entice your customer to make more purchases.
Having built-in sales intelligence, SalesWorx helps your reps in recommending bonuses and increasing sales orders while providing customers with additional value.
Distribution Check Module
With an enhanced distribution checking module, SalesWorx has the ability to check product availability as well as capture images of product placement and visibility to improve its display in the store.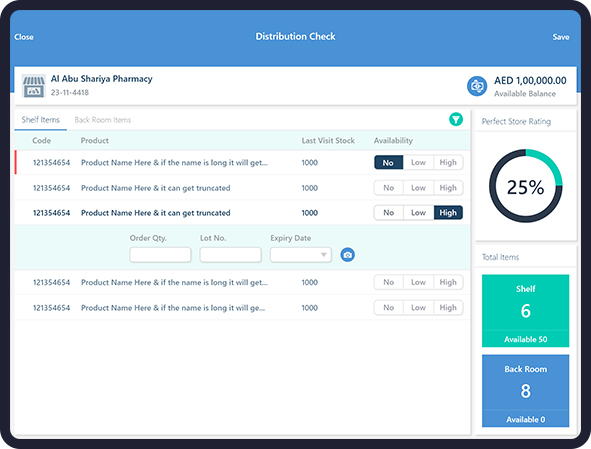 We're here to help!
To familiarize yourself with the new updates to SalesWorx and explore all the features, you can join one of our webinars to set up a training session for your sales team with our Customer Success teams to have all your questions answered before updating your iPads to the new version.
For any questions you may have, please email us at support@ucssolutions.com or call your point of contact at UCS.
This is not all!
While this may be the first round of updates there is still lots to come. We would love to hear your feedback on the current update and get your feedback on what you liked, didn't like and what we should focus on next.
We strive to keep evolving and growing and we still have a long way to go to create the best field sales and marketing tool for our customers. And as always, you can reach out to our support team at any time at support@ucssolutions.com.