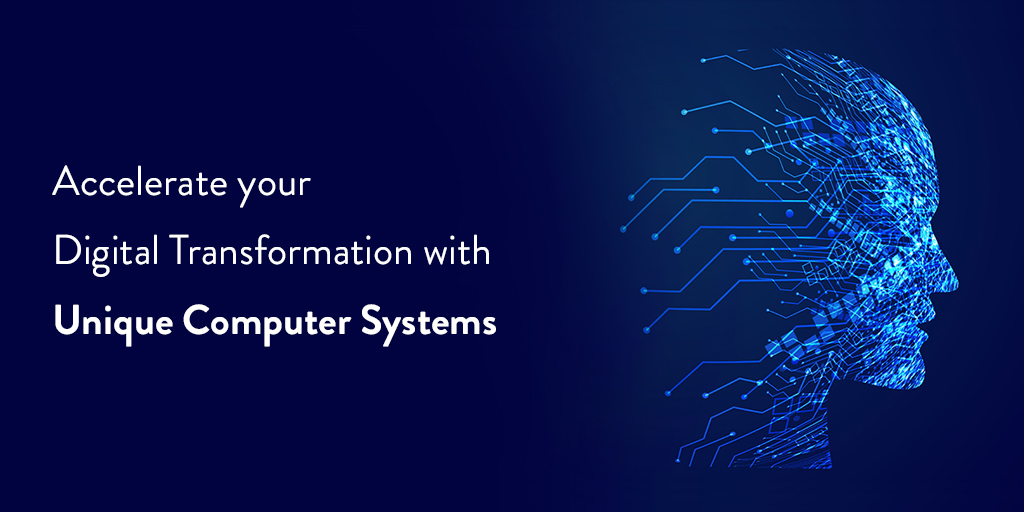 Unique Computer Systems strives to help our clients to explore and understand new technology and the methods of harnessing this to modernize their business processes and capitalize on these new technologies. We focus on support their activities to optimize and automate operations, fuel digital growth, drive their digital transformation.
With over 20 years of experience and a flexible and advanced team, we have successfully guided and supported our clients need to be agile and implement innovative solutions to meet the demand of their market.
Our team has built solutions to address advanced digital communications for marketing and operational notifications, end-to-end mobile solutions to support field operations, web platforms for automation and to support loyalty and rewards, advanced analytics to garner value from data and services to digitize business workflows and improve customer interactions.
To learn more about our tools and services, choose one of the options below and delve deeper into our solutions and success stories.
---
Digital Communications
---
Advanced Analytics
---
Field Operations
---
Customer Rewards Automation